WELLNESS
---
Why Scent?
Scent is powerfully connected to our brains. Scent can heal, soothe and delight.
---
The Influence of Scent
Scent is tied to memories and can transport us to another place and time in our lives.
---
Scent The Natural Way
No synthetic fragrance. Only premium, natural, organic essential oils.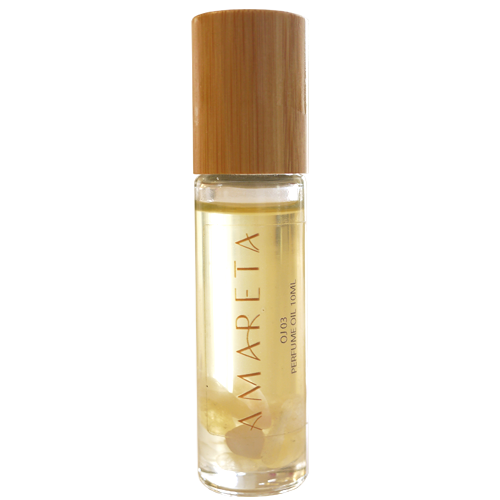 Perfume Oil
Limited Edition - OJ 03
Size: 10ML
Walk through the SoCal orange groves with me. But I won't be here long...
Inspired by the Summertime sweetness of fresh orange groves in Ojai, California, meet your senses new BFF.
Infused with crushed Rose Quartz and Morganite Crystal, our perfume oil brings you :
Pure love for self

Deepest compassion from others 

Rock-solid

(pun intended)

self-confidence 
With uplifting citrus notes and a subtle hint of dry woods, dreamy SoCal summers aren't so far. 
NO SYNTHETIC FRAGRANCE. ONLY PREMIUM, NATURAL, ORGANIC ESSENTIAL OILS.
$40
ADD TO CART