GLOWING
---
MENSTRUAL WEEK 1-2 (PERIOD WEEK AND ONE WEEK AFTER)
Hydrate and illuminate your skin with products specifically formulated for use during your period and the follicular phase of your cycle when estrogen and progesterone levels dip. During this phase, blood circulation and sebum production decreases, giving skin a dull and dehydrated look.
---
HOW IT WORKS
These products pair gentle exfoliators like cranberry enzymes with rich moisturizing ingredients like meadow-foam seed oil to brighten and replenish.
---
BEAUTY RITUAL
Use during your period and for one week after to prevent dullness and dryness.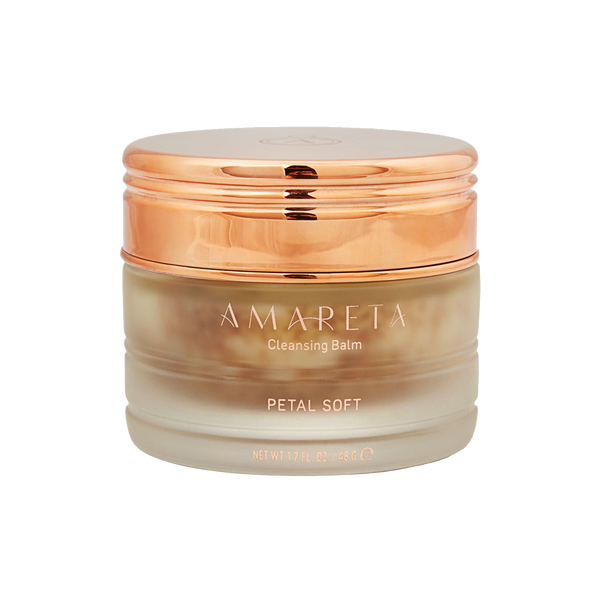 PETAL SOFT
Cleansing Balm
Size: 1.7 FL. OZ/ 48G
An ultra-nourishing cleansing balm to take it all off without clogging pores.
This creamy cleansing balm instantly emulsifies into a soothing lather for seriously clean skin. 
All-natural cranberry fiber gently exfoliates to lift away dirt and impurities, while nursing Meadow foam Seed Oil and Chamomile Extracts soothe and hydrate sensitive skin, protecting the moisture-barrier from environmental aggressors.
$68
ADD TO CART
---
GLOWING SKINCARE BUNDLE
Sync Beauty Ritual With Hormonal Cycle